Tech
High above ground (2/2)
Webcampak detailed here was installed 30m above ground using a cherry picker.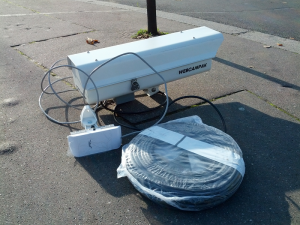 Using a cherry picker greatly ease installation and configuration, especially as it allowed us to perform final configuration by ourselves.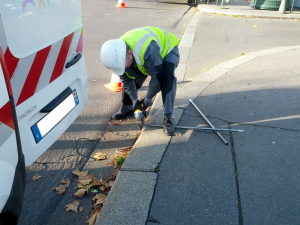 As you can see on the above picture, last minutes adjustments were necessary in order to attach Webcampak to the pole.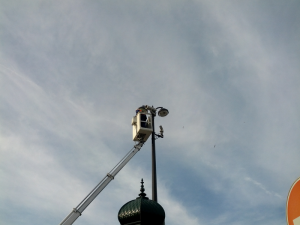 This Webcampak captures one picture every 10 minutes (RAW & JPG) and send them to Webcampak Cloud over a Wi-Fi bridge.
We will tell you more about those two installation in the coming weeks.
This article has been automatically imported from our old blog, there might be formatting or layout issues.